Purnima means Full, Complete.
To become embodied in our unique self empowers us to live our lives fully ~ Aware, Present, Glowing and Grateful. This is what I strive to share and impart to you.  I will support you in all aspects of your unique journey to empowered living.
My name is Joy Herbst.  I am a holistic advanced practice registered nurse and an expert in women's health and empowered recovery.  I blend the holistic modalities of Ayurveda and Yoga with my experience in Western medicine to help women find an optimal and unique blueprint for living.  I have been sober from alcohol since 2013.

I might have made this life changing leap earlier, had I found the holistic sobriety resources that I had been seeking for some time, as I was never comfortable with the traditional avenues.  I practice, and share all these resources with my patients now, in addition to offering holistic health care for many health concerns.
It is my passion and honor to support you to live your life more fully.
With great love and many blessings to you and yours,
Save
Save
Schedule an appointment to address:
Emotional Health:
Anger | Anxiety | Depression | Self Medicating tendencies | Recovery Coaching | Spiritual Counseling | Wellness Coaching

Women's Health:
Hormonal Imbalances | Cystic Breasts | Cystitis | Dysmenorrhea | Fertility | Menstrual Irregularities | Postpartum Support | Premenstrual Syndrome/PMDD | Urinary Issues | Achieving Vibrance & Vitality

Digestive Health: 
Constipation | Gastro-esophageal reflux | Irritable Bowel | Gentle Cleansing | Weight Issues | Leaky Gut | Digestive Disorders: IBS & IBD | Diabetes and Blood Sugar Balance

General Health:
Autoimmune Disorders | Chronic Inflammation | Allergies | Fatigue and Brain Fog | Hypertension | Cholesterol
Recurrent Aches and Pain: 
Arthritis | Back pain | Headaches | Joint Stiffness | Insomnia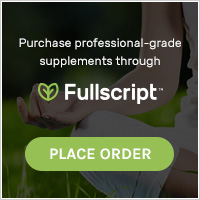 Are you ready to live in your optimal blueprint? Schedule your Discovery Session now!
Speak with Joy.
Depression is a highly common, but very treatable disorder, that affects over 17 million American adults annually.  Women are affected nearly twice as much as men, with either depression or dysthmia (Research Agenda for Psychosocial and Behavioral Factors in...
read more